Teaching Staff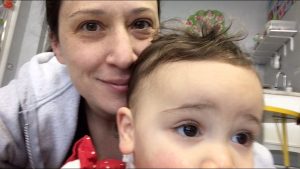 Dr. Shauna L. Shames
Associate Professor
Director of Gender Studies
shauna.shames@rutgers.edu
Shauna is an Assistant Professor of Political Science Department of Rutgers-Camden. Her primary area of academic interest is American political behavior, with a focus on race, gender, and politics. For her dissertation research, she conducted and analyzed data from an original survey and a set of in-depth interviews about potential candidates' expectations about politics, political campaigns, and serving in elective office.  She have published articles, reports, and book chapters on women as candidates, black women in Congress, comparative child care policy, work/family conflict, abortion, feminism in the U.S. and internationally, gay and lesbian rights, and U.S. public opinion.  She has designed and taught courses on race, class, gender, American politics, women's studies, the history of feminism, freshman writing, and futuristic fiction, and has lectured widely on gender, race, and politics.  She is also a member of the Scholars Strategy Network(profile here).  In January 2017, her book based on my dissertation research ("Out of the Running: Why Millennials Reject Political Careers and Why it Matters") was published by NYU Press.  In February 2018, her edited volume ("The Right Women: Republican Activists, Candidates, and Legislators", co-edited by Malliga Och) was released by Praeger Press.
---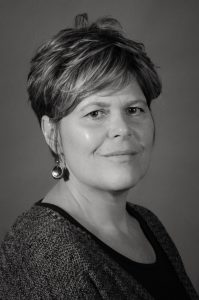 Dr. Lee Ann Elliott Westman
Associate Teaching Professor
Director of the Honors College
lew80@camden.rutgers.edu
Dr. Lee Ann Elliott Westman has a BA in Humanities from Brigham Young University, and an M.A. and Ph.D. in Humanities from Florida State University. She is an associate teaching professor at Rutgers-Camden in Gender Studies and was appointed as the Director of the Honors College in July 2019. Dr. Westman's research focuses primarily on Mary Jane Holmes, a 19th-century American woman writer of domestic fiction who was a famous and best-selling novelist in her lifetime but is unknown today. She published a chapter on Mary Jane Holmes and the literary marketplace in Popular Nineteenth-Century American Women Writers (Cambridge Scholars Press), an article on Holmes's short story Adam Floyd in Legacy: A Journal of American Women Writers¸ and the introduction to Earl Yarington's monograph The Portray of Woman's Sentimental Power in American Domestic Fiction. Her chapter on Mary Jane Holmes's traveling heroines will be featured in the upcoming book, Transatlantic Girlhood in 19th-century Literature (2020). Dr. Westman is a member of the Society for the Study of American Women Writers as well as the Humanities Education and Research Association. In 2008, HERA appointed Dr. Westman as the co-editor of HERA's scholarly journal, Interdisciplinary Humanities, which is published three times a year.
---
Wendy A. Ritch, M.A., M.T.S.
Adjunct Teaching Professor
wendy.rich@rutgers.edu
Wendy Ritch earned her BA from Mount Holyoke College in Politics and Religion, her MTS from Harvard University in Theology and Women's Studies in Religion, and her MA from the University of Massachusetts – Amherst in Political/Feminist Theory and American Politics. She is currently in a joint PhD program at Rutgers-Newark and NJIT in Urban Systems, which is an interdisciplinary combination of urban health, policy, and environments. In her dissertation, Wendy is exploring the domestic migration of LGBTQ+ populations and the need for culturally competent health care in the new areas to which these groups are moving.
Wendy has over 20 years of experience working in institutions of higher education in Massachusetts, Vermont, and New Jersey. She possesses substantial skills in research, teaching, grant writing, program evaluation and management, student learning assessment, accreditation, and all areas of administration. She is also a musician and visual artist whose portfolio can be found online. Wendy is a part-time lecturer in the Women's/Gender Studies departments at Rutgers-Camden, Newark and New Brunswick; she also works as a consultant who trains health care professionals in LGBTQ+ Health.
Wendy's research interests include health policy, population health, social determinants of health, LGBTQ+ health equity and cultural competence education for health professionals – all within an intersectional framework. She enjoys being an agent of change and hopes that her work will help to promote health equity for sexual and gender minorities as well as for all those who experience health disparities. Ultimately, Wendy's first love is teaching college students and, as a first generation student herself, she has a particular passion for working with those who have been traditionally underrepresented in the hallowed halls of higher education.
---
Kelle Carbone, M.A.
Adjunct Teaching Professor
kac432@camden.rutgers.edu

Kelle Carbone is an adjunct faculty member who teaches a range of courses including Transgender Studies, Race Gender and Social Justice, and Feminist Science Studies. He earned a B.A. in Women's & Gender Studies from William Paterson University and a M.A. in Women's & Gender Studies from Rutgers University in 2017. He is particularly passionate about science, gender identity, and biopolitical theories. In addition to lecturing, Kelle works as an educator within Maine secondary schools developing and instructing sexual violence prevention curriculum.
Publications:
"Biopolitical Becomings And Fringe Feminism: Confessions Of A Trans* Radical Feminist" School of Graduate Studies Electronic Theses and Dissertations. Rutgers, The State University of New Jersey, 2017. 

"We Are All Human" Disability After Dark Podcast. Gurza, A., 2016
---
Catherine D'Ignazio – Adjunct Teaching Professor
---
Steering Committee
Tamara Austin – Director, Minority Student Program, Rutgers Law School
Kate Cairns, Ph.D. – Assistant Professor, Childhood Studies
Kelly Dittmar, Ph.D. – Assistant Professor, Political Science
Laura Luciano – Associate Director, Office for Violence Prevention and Victim Assistance
TiAira Neal, M.S.W., M.Div – Program Coordinator, Office of Diversity and Inclusion
Jason Rivera, Ph.D. – Vice Chancellor for Student Academic Success
Lauren Silver, Ph.D. – Associate Professor, Childhood Studies
Carol Singley, Ph.D. – Professor, English
Patrick Wallace – Associate Director, Campus Center, Division of Student Affairs
Allison Wisniewski, M.S. – Associate Dean of Students, Division of Student Affairs